

Developing Psychic Reader Tanis Gabrielle Phoenix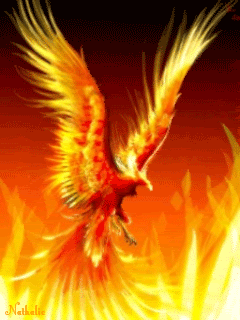 Type of Reader
Place of Readings
CLICK TO VIEW READINGS & FEEDBACK
Hello my name is Tanis Phoenix I have been very aware of my abilities since a very young age and nature has always guided me in everything I do. I am very open minded and the strength of spirit knows no bounds. All my dream interpretations are conducted in a professional manner and confidentiality of what is discussed during a read and beyond is kept in upmost regard.
Through a dual-control type channelling while being guided by guides and you helping to guide the read as well since you are the one who holds the key to understanding the dream.
I will use intuitive instinctual abilities as we delve through your dreams that can seem to be paradoxical mysteries of life in themselves or like a riddle of the sphinx at times. This reason is because dreams can manifest many ways from the symbolic to the literal and have many levels as well. They can become portals to others places and also help one to give insights to the reflection that is there own true nature.
I have many other abilities as well that range from healing to channelled reads as well. I am a teacher above all but learning never stops and even the student can teach the teacher at times. The knowledge I will help you to reveal one can then transfer these insights into your own personal life situations and become empowered to fly like a Phoenix that is creation itself. I look forward to helping you all I can.
Eternal Blessings Always
Tanis Phoenix
CLICK TO VIEW READINGS & FEEDBACK
Anybodythere has been offering free online psychic readings since launching in 2006. Free psychic readings, psychic medium readings and psychic tarot readings are offered by our professional and developing psychics completely free in our live chat rooms and forums. All members are able to get a free psychic reading from our psychics. Here you don't get a 3 minute reading and then an extortionate price, they are actually free!


Are you looking to solve that difficult problem? Help with love & relationships, money, career, past, present and future. You will be advised by our psychics, tarot readers and mediums. Readings are available by contacting a psychic on our forums in chat or at one of our psychic events held in our psychic chat rooms. Seek answers from a trusted psychic member or one of our developing psychics for all your life questions.
Free psychic readings on anybodythere.net (ABT) or made available by our psychic members who volunteer their time free of charge to read for other members of our community. All free readings are for entertainment purposes only and ABT is not responsible for any information or content that you receive from using our free reading service.