

Developing Psychic Reader PinkHearts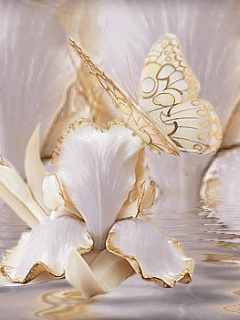 Type of Reader
Place of Readings
CLICK TO VIEW READINGS & FEEDBACK
Background
I won't state my real name, for it's not important. I am a gentle person, who is kinda shy until I get to know someone.
I grew up not knowing why I sense spirits, why they kept coming to me. I was scared and didn't know where to turn, mom was not open to any of it. So couldn't really talk to her. My dad, I couldn't either. He wasn't living with us. and wasn't close to him.

I was told a few years ago I was a medium and she told me what I had to do for this little boy in my place. I had a feeling I was and I asked her. I knew very little what to do. I was in my late 30's then. Had a child who is also a medium. I didn't know how to help him. I had spirits coming to me and didn't know what to do.
Why I Am Here
Now at the age of 45, I came here and starting to learn how to use my abilities, still learning and teaching my son also. I am learning how to meditate and how to become a better medium. I would love to help people not only in the living but also help the spirits to move on.
My Abilities
I don't see or hear spirits, but I can lock into their energy and get the basic info, like the age, male or female, at times I can get when they died. I can see and hear a spirit in astral projection. I am learning I can also do that.
I sometimes can tell if something will happen ahead of time if it's a good thing or a bad thing.
I also can get a feeling if someone is not really a good person to be around or not, like I get a bad feeling about them, and can't shake it.
Learning
I am learning to ground and shield myself, and hoping to focus more. How to become a good Meduim, not easy over the internet. I haven't figured it out yet, slowly I will learn, so please be patient.
CLICK TO VIEW READINGS & FEEDBACK
Anybodythere has been offering free online psychic readings since launching in 2006. Free psychic readings, psychic medium readings and psychic tarot readings are offered by our professional and developing psychics completely free in our live chat rooms and forums. All members are able to get a free psychic reading from our psychics. Here you don't get a 3 minute reading and then an extortionate price, they are actually free!


Are you looking to solve that difficult problem? Help with love & relationships, money, career, past, present and future. You will be advised by our psychics, tarot readers and mediums. Readings are available by contacting a psychic on our forums in chat or at one of our psychic events held in our psychic chat rooms. Seek answers from a trusted psychic member or one of our developing psychics for all your life questions.
Free psychic readings on anybodythere.net (ABT) or made available by our psychic members who volunteer their time free of charge to read for other members of our community. All free readings are for entertainment purposes only and ABT is not responsible for any information or content that you receive from using our free reading service.