Paranormal Psychic Forums
Psychic paranormal community Forums for like minded individuals who wish to connect, chat and share.
---
---
Posts: 2066
Joined: Mon Apr 03, 2017 3:21 am
SeaGypsy
Wishing you an awesome day.


---
---
---

Happy Birthday Sea
hope you've had a fab day... thank you for all you do here, hope you know you're loved. Do something nice for yourself


hugs
Samj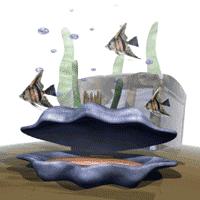 "Promise me you'll always remember: You're braver than you believe, and stronger than you seem, and smarter than you think." - A. A. Milne
---
ABT Team
Posts: 106
Joined: Sat Apr 08, 2017 9:02 pm
Happy Birthday Sea!! Hope your day has been special!


Hugs,
LWM
---
---
Posts: 102
Joined: Wed Apr 12, 2017 3:10 am
happy birthday sea!!
Be the change you wish to see in the world
---
---
Who is online

Users browsing this forum: No registered users and 4 guests